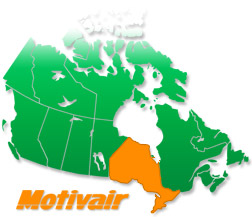 Motivair Exhaust Canada Inc. is your Canadian Manufacturer of Quality Mufflers
We are happy to announce the introduction of new product lines to compliment our muffler business. Our goal is to offer our customers a wide range of quality exhaust products at competitive prices all from one place.
Our product list will give you a good indication of what we are implementing. We will be pleased to hear your feedback to help us better serve your needs and to satisfy your pricing demands.
For 50 years Motivair has been supplying the exhaust industry with quality products. With your help we have made improvements year after year to guarantee our product quality and performance. We hope that you will support our new venture and by doing so make the next 50 years even better.
» About Motivair Exhaust Canada Inc.